The most powerful and reliable Mid Drive Kit on the market
Includes Luna's exclusive free spacer kit for easier installation
Complete redesign of the BBS02 series for more power
1600 watts of peak power (in off road mode)
No technical knowledge necessary to install
Convert your bike into a high quality mid drive
Programmable from 250 watts for street use. Can be purchased here:
Includes DPC-14 color display! (usually a $50 upgrade)
Watch the Luna BB Installation video HERE
Watch the BBSHD uphill ride video HERE
Watch the unboxing video
Watch our video on how to re-program your DCP-14 display to get 9 levels of pedal assist HERE
Luna Cycle is by far the largest BBSHD dealer in the world and we deserve that position.
We have now brought out our spectacular pricing on these quality kits to Australia.
The BBSHD includes the best display available the DPC-14 (usually a $50 upgrade)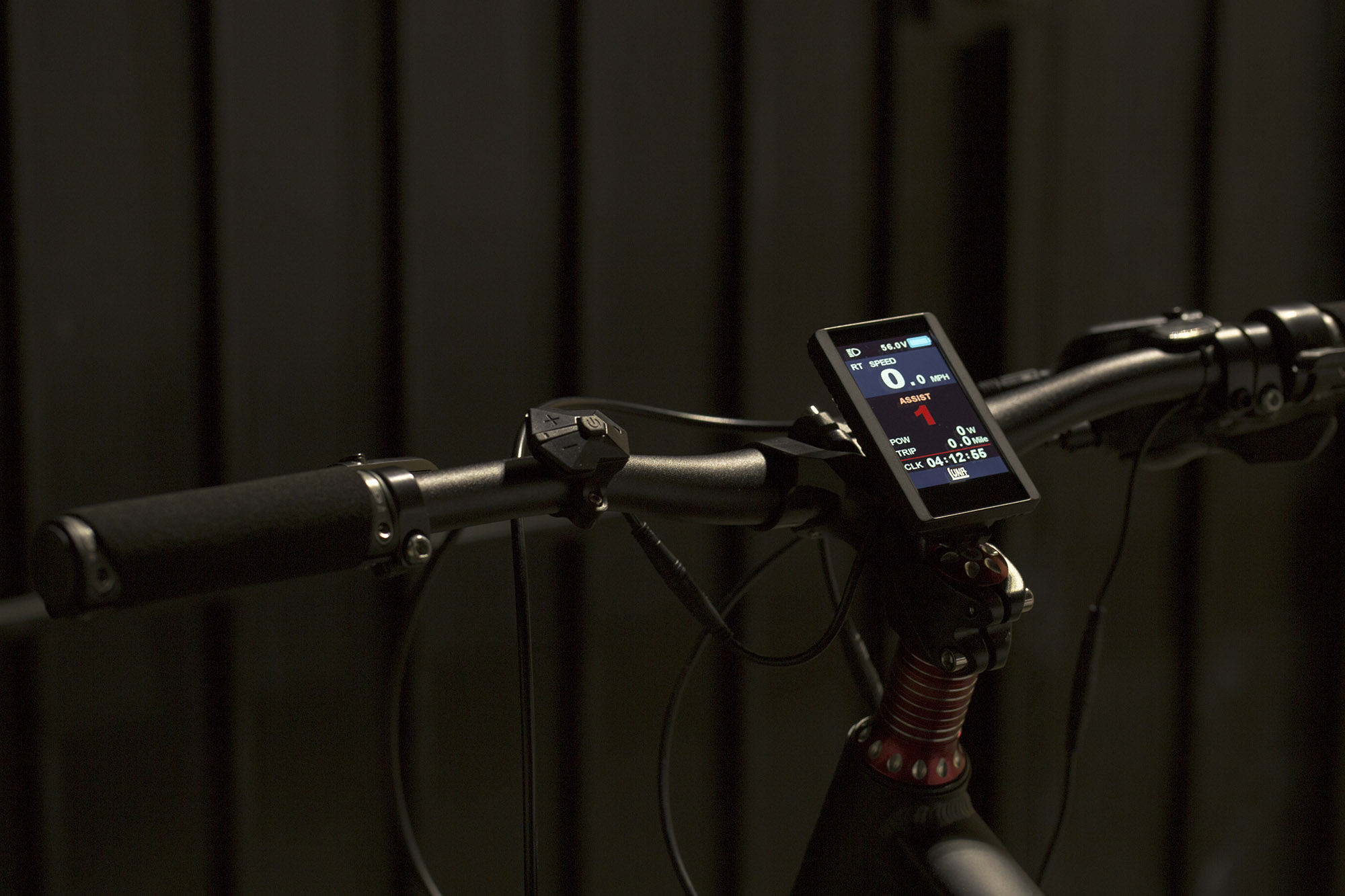 Read independent review of the color display here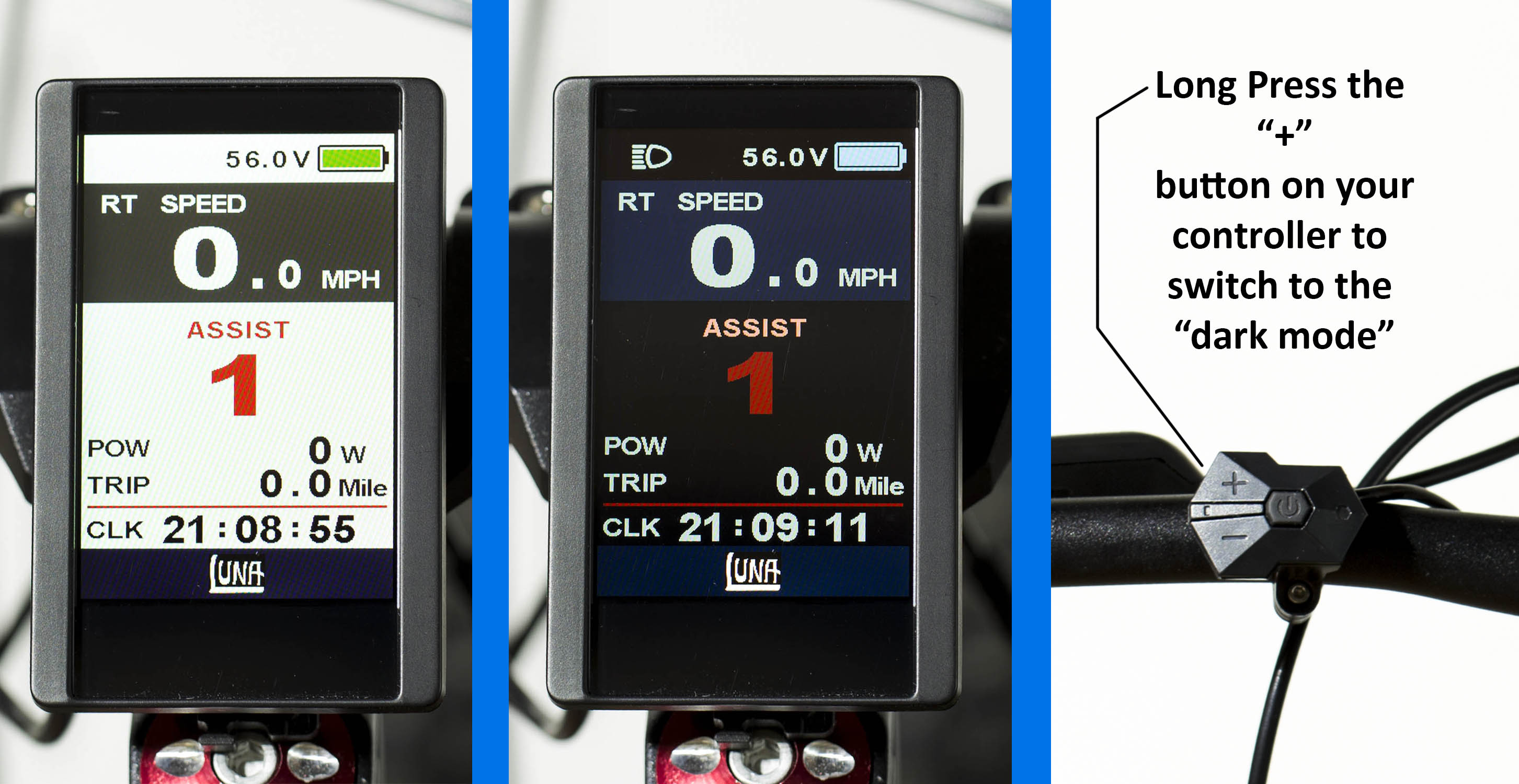 Luna Aluminum Chain Ring Adapter with a 42 tooth sprocket
One of the biggest criticisms of the BBSHD is the ugly and heavy steel sprocket that is geared to high (46t). We are offering a highly discounted $40 upgrade aluminum adapter and 42t sprocket that weighs half as much and looks twice as good as the stock Sprocket!
The Gearsensor
The Gearsensor is an add on accessory that automatically senses you shifting when you change gears and cuts the motors power for a fraction of a second resulting in a smooth shift. Now with optional Gear Sensor...get almost the same BBSHD kit as some sale branded the "E-rad" at a greatly reduced price. This kit will come with an extra connector so you can add the gear sensor now or later without losing your e-brakes. We highly recommend the gear sensor upgrade which will give you butter smooth shifting. Get the same BBSHD kit from us that cost $1250 from E-Rad when you add on this option. (save $500 over E-Rad).
Here is a link to the install guide on the Gear Sensor
Why the BBSHD is the best kit on the planet
The BBSHD is a complete redesign of the extremely popular mid drive the BBS02, every part is stronger and better.
This is a pedal assist or throttle system bike with a very refined system that can be adjusted to 250 watt legal mode (level 1 or 2) in pedal assist mode, or can be ridden off road in higher levels at full power over 1500 watts.
The BBSHD heralds a new age of factory installed mid-drives. Unlike most other factory mid drives the BBSHD is designed to be mounted onto almost any bicycle currently manufactured. You can mate the BBSHD to any bike with a bottom bracket that is anywhere from 68mm to a much wider 100mm fat bike. The BBSHD is even now made in odd sizes (72mm & 120mm), including extra fat. We include with every kit so that you can make your BBSHD fit for almost any bottom bracket. If in doubt order the next size up....and our spacers will help you make the kit fit.
Install it on anything and ride it anywhere. With the proper gearing the BBSHD will easily climb stairs, go fast on the flats. Use your regular bicycle gearing to ride in the optimal gear. Singletrack trail-riding, cargo bikes, high-speed commuters the BBSHD can do it all.
The BBSHD excels at singletrack riding (article on singletrack testing here) as well as soft sand (article on soft sand testing) and works best with the Lunacycle Eclipse ring (independently reviewed here) or the Mighty-Mini chainring (available here). The stock 46T steel chainring on this kit is very heavy and has too many teeth for trailriding, although it works fine for commuting.
Its predecessor the BBS02 would sometimes falter if run at peak power for too long of a time but those days are over with the BBSHD. Completely redesigned with thicker windings, giant heat dissipating fins and a powerful 30 Amp 12 FET controller with newer 3077 mosfets the BBSHD can run at 1600 watts all day long. There is nothing else like it on the market and is a game changer to make a real mountain cliimber or the ultimate road cruiser.
Go ahead, beat on it, the BBSHD was designed to take all of your abuse and more.
THese kits come programmed for road usage levels in pedal assist mode. Install a throttle or use the included programming cable to lift your bike to off road power modes when you go riding of the street.
Regarding Sizing
The BBSHD comes in sizes made to fit the size of your bottom bracket. Please measure your bottom bracket before ordering. We have both in standard sizes (68-73mm), wide and fat sizes (74-100mm) and extra fat (100-120mm)
If in doubt about your sizing read this guide. If your bottom bracket shell is slightly longer than usual (for example 75mm) You can still use the standard motor. At worst you would just not use the second lockring which just acts as a jam nut and instead use blue Loctite. Same thing if your motor is a few mm above 100, you would NOT need the extra fat motor. You often can make a larger motor work with spacers but you do not need to go up a size if it is only a few millimeters difference.
Luna provides an exclusive spacer kit, which gives you up to 12mm of adjustment so that you can size your drive down in case it doesn't fit right away. For some odd sizes you may need more than one spacer kit. If you think you will need more than 12mm of spacers get more on our spacer kit page.
Question and answers
Here is a compilation of common questions we get with answers. If you dont find the answer you need please post it to our forums here.
Is there any difference of the BBSHD sold from the different sellers?
There are small differences in the program settings the dealers decide to program into the BBSHD or what power connectors they use...but for the most part the BBSHD is the same from all sellers. China sellers are selling them with stock program setting from Bafang which makes the drive much more slugish and slow.
How do i program my own BBSHD and what do i need to do it?
All you need is our $20 programming cable and then read this programming guide.... its easier than you think.
Why should i buy from you guys instead of some china Seller?
Our price is the same if now lower than most china sellers,. We are a USA company and can provide USA after sales support which China cant offer because of how far away they are. it costs 100 dollars to send a bbshd back to China.
What is the difference of the bbs02 vs bbshd? which one do you recommend?

The bbshd is completely redesigned and is a much more robust drive that is more efficient and more dependable. You do not need to shift as much with the torque the bbshd offers and can even run a bbshd single speed, which would be unheard of on a bbs02. The bbs02 weighs 3 pounds less and is around 150 dollars less. We think the BBSHD is worth the extra price and pounds.
Which display do you recommend for the BBSHD?
The color DPC14 is by far the best display offering...the latest and greatest. Read an independent review.
How do I order the right BBSHD kit that fits my bike?
Which bike should i select as a donor bike?
We highly recommend you pick a bike that someone has already done a build on...that way your build will have no surprises or compatibility issues. Look at this section in our forum for a compilation of builds reports. Any one of these frame kits with documented build reports would be a great choice.
Can i fit the BBSHD with a modern press fit bottom bracket system?
Yes but you will need to purchase a converter. Read this guide or this article from Empowered.
Additional links and useful information:
0 Reviews
Be the first to review this product.
Add a Review