The cyclone is for off road use only. The power limit in Australia for road use is 250W.
Luna Cycle is proud to be the first company to introduce this amazing kit in mass to AUS.
The cyclone is difficult to install and we do not offer install advice. This kit is for experienced builders only who know what they are getting into. This kit comes with no install instructions. Instruction links can be found here
Kit includes:
52v Panasoinc GA Baattery ($700 Retail)
High quality brushless motor with 5:1 internal geared reduction
36-72v controller
Double chain-wheel crank set
Square tapered Bottom Bracket
High quality right-twist Throttle
Here are quick start instructions on our forum to help get you started
Look at this invaluable electricbike.com forum post on how some simple modifications can make your cyclone more rigid:
Look to the cyclone site for a pictorial for installation instructions: http://www.cyclone-e-bikes.com/3chkit.htm
This electricbike.com article: https://www.electricbike.com/cyclone-3000w-build-report/
Electric-fatbike.com did an article on building up the wide bottom bracket version of the kit (click here)
Regarding installation:
This is not an easy kit to install. If you are looking for ease of installation check out the Bafang BBSHD or the BBS02. We cannot provide installation support on this drive and it does not come with any kind of instruction manuals.
Read our in depth article which explains what your up against when taking on the Cyclone.
Go to this endless sphere post for tons of information on this drive unit:
Electric-Fatbike.com (did a great article here) on installing the 100mm cyclone kit which everyone should read before they tackle this build.
The closest thing to an install guide we have been able to find is here on the Cyclone website which is for an older drive but the same principles apply. You can also find various threads on endless-sphere.com where several DIY builders have bought cyclone drives and are dong build threads. We also have a quickstart guide on our forum, and details on some of the wiring. Before making a purchase like this we recommend you do your research so you have an idea what you are getting into.
Please do not buy this kit if you are a first time builder unless you are willing to take on the challenge. This kit is not that hard to install but like a lot of advanced DIY ebike technology it is not easy either.
It uses a geared reduction so the motor spins at a slow rate and puts out tons of power so you can still pedal assist the bike which can be a big problem with most powerful mid drives.
Here are some videos to give you some ideas on how the Cyclone 3000 watt looks installed and what kind of performance to expect and at what noise level:
Youtube video from Russia with 3000w install and ride
3000w install on mongoose fat bike
Here is the Cyclone 3000w installed on a mongoose fat bike frame and you will notice this user welded a few custom brackets to the bike to make an ultra tight installation. If you do an easy set up you will more likely be using the giant hose clamp and zip ties that come with the kit to make it fit your bike.
Here is a drawing which will really help you understand how you can do spacing to make the cyclone fit any bottom bracket: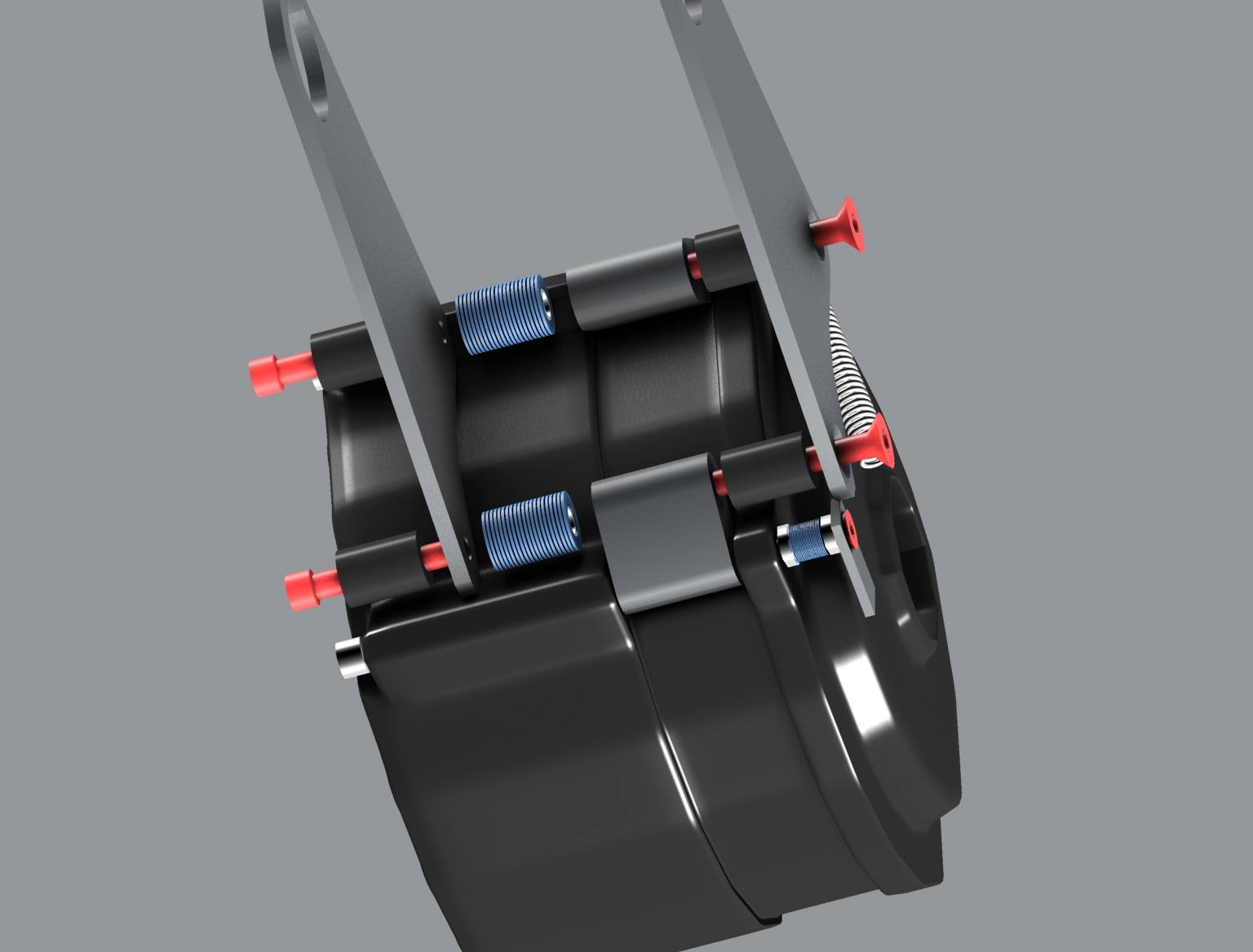 Look at more autocad drawings on how to increase the rigidity of your cyclone here:
Affordable performance
According to Cyclone this is a big improvement over their old system. It is quieter, more powerful and reliable at roughly the same low price. The 3000w Cyclone drive is a bargain.
This is a mid drive kit designed for reliable high power. This drive system is also a bargain compared to the Bafang BBSHD which is half the power and weighs more and costs twice as much . The older cyclone drive is known for being rebranded the "Ego" and sold on very high end expensive bikes and $3500 just for the kit (with backpack battery). This is an improvement over the old cyclone motor in that it will handle more power and is super quiet.
With the controller that come with the kit you will can easily achieve 40mph speeds. You will need a high power battery to match the performance of the controller as it can pull 40 Amps continuously.
Not Street Legal Unless Limited
Australia has a 250 watt limit on ebikes. This mostly applies to store bought ebikes and there is a debate on whether that applies to a DIY kit.
These kits are too powerful to be street legal in the USA and are for off road use only. The Cycle Analyst can be used to limit the Cyclone to 20 amps to make it street legal (it is set to put out 40 from the factory).
Regarding Battery:
A note on battery. This kit comes with our Shark GA battery which output 30amp continiuos and 60amp bursts. In our experience this battery is plenty powerful to power this drive except in very rigorous riding conditions. The battery has a thermal cut off if it gets too hot. ...if you ride your ebike to the point the thermal bms shuts down the battery, we suggest you tune down your riding style the next time you ride. IF you want ulitmate performance from this drive we suggest you get a more powerful and larger battery.
Compatibility
Cyclone Mid Drive with Panasonic GA Shark Battery
$1,541.62
$1,323.73
(exc tax)
$1,695.78
$1,456.11
(inc tax)
You save: $239.67
---
0 Reviews
Be the first to review this product.
Add a Review